We had a great time at our Winter Retreat this year. The Parkville facility is a great setting. We arrived on Thursday and people started setting up their workstations. Molly had it very organized so we could quickly begin sewing. Some of the pictures are from that first day.
I was up early the next day and took "progress" photos. It started snowing on Friday. We were snowed in! They closed the road in front of the entrance. We were visited that day by a serviceman, Josh, who was stuck (along with others) behind an 18-wheeler that couldn't make the hill. He decided to come up and wait it out at the Center. Marlene invited him to join us and he charmed all of us.
By Saturday a lot of projects were reaching completion, at least as far as piecing. Enjoy the photos here, but also visit our Facebook page for more pictures posted by Patty.
Thanks, again, to Molly, Jan, Karen and others who worked to make this retreat such a success.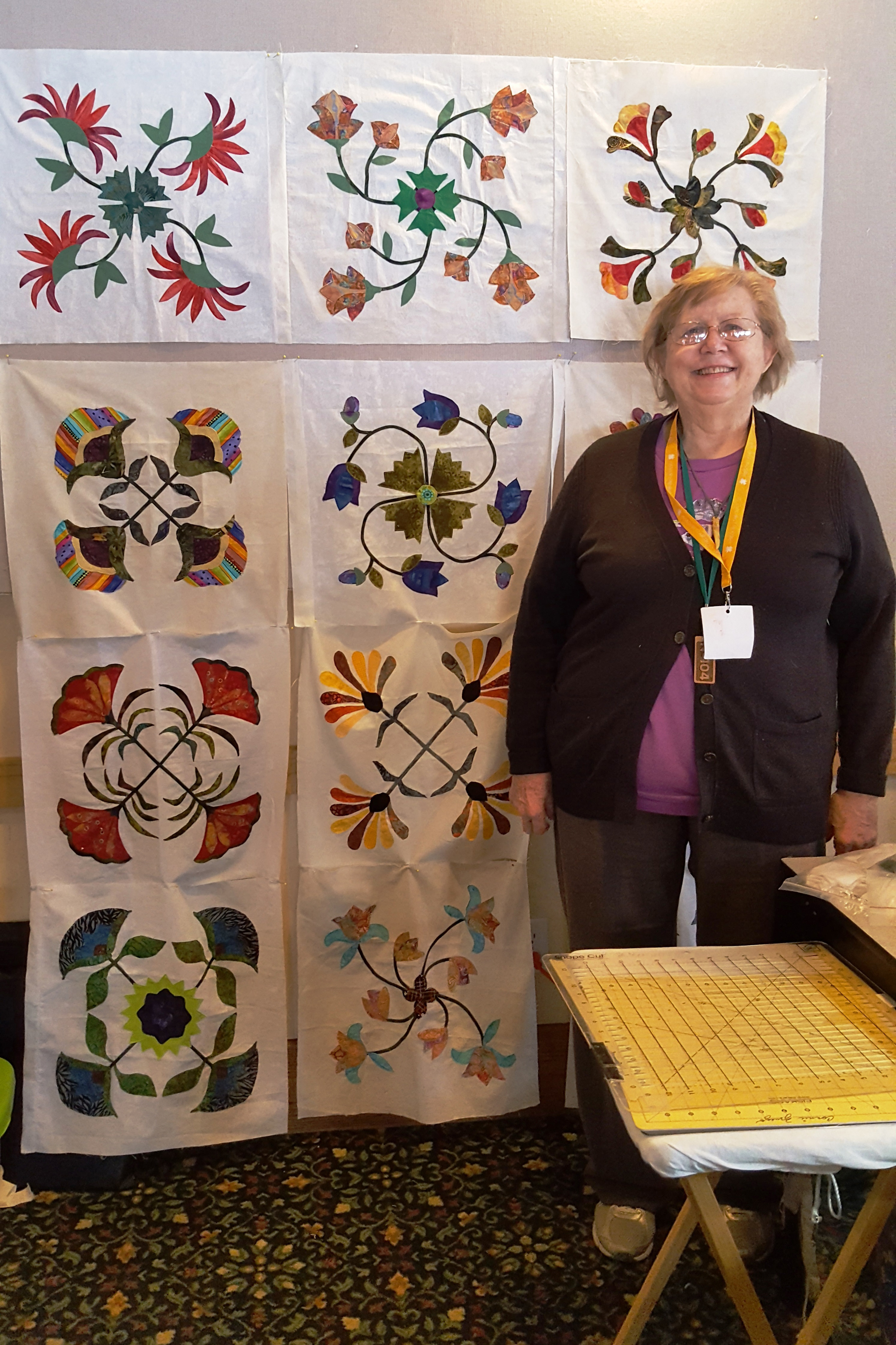 1
2
3
4
5
6
7
8
9
10
11
12
13
14
15
16
17
18
19
20
21
22
23
24
25
26
27
28
29
30
31
32
33