On this 44th anniversary of the founding of the Quilters Guild of Greater Kansas City we were privileged to see the installation of the new officers for 2019-2020. B.J.Kruger was the spokesperson and did an excellent job. She gave flowers - fabric ones of course - to each of the officers as she read their office and duties. There was symbolism in the colors chosen for each office. Our new past president, Carol Crouse, received a bouquet of red roses. Our new co-presidents each received a bouquet of all the colors of the officers that will be working with them. Please enjoy the pictures below. There was laughter and fun as well as the seriousness of taking on new job responsibilites. If you click on a picture it will enlarge.
The Co-Presidents Draw for the door prizes
Of course there was Show and Tell: Here's a few, but click on the Facebook link to see all of the pictures.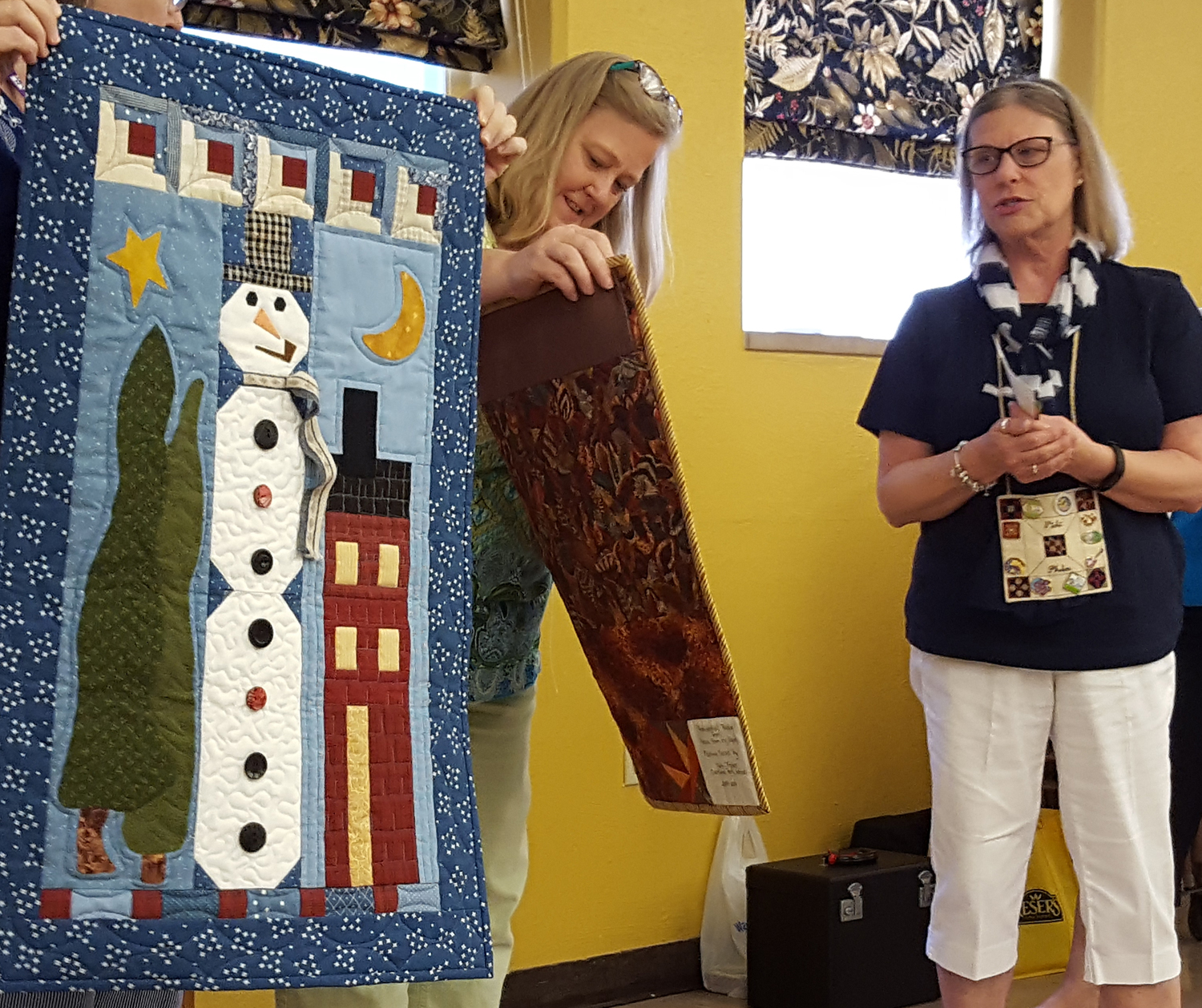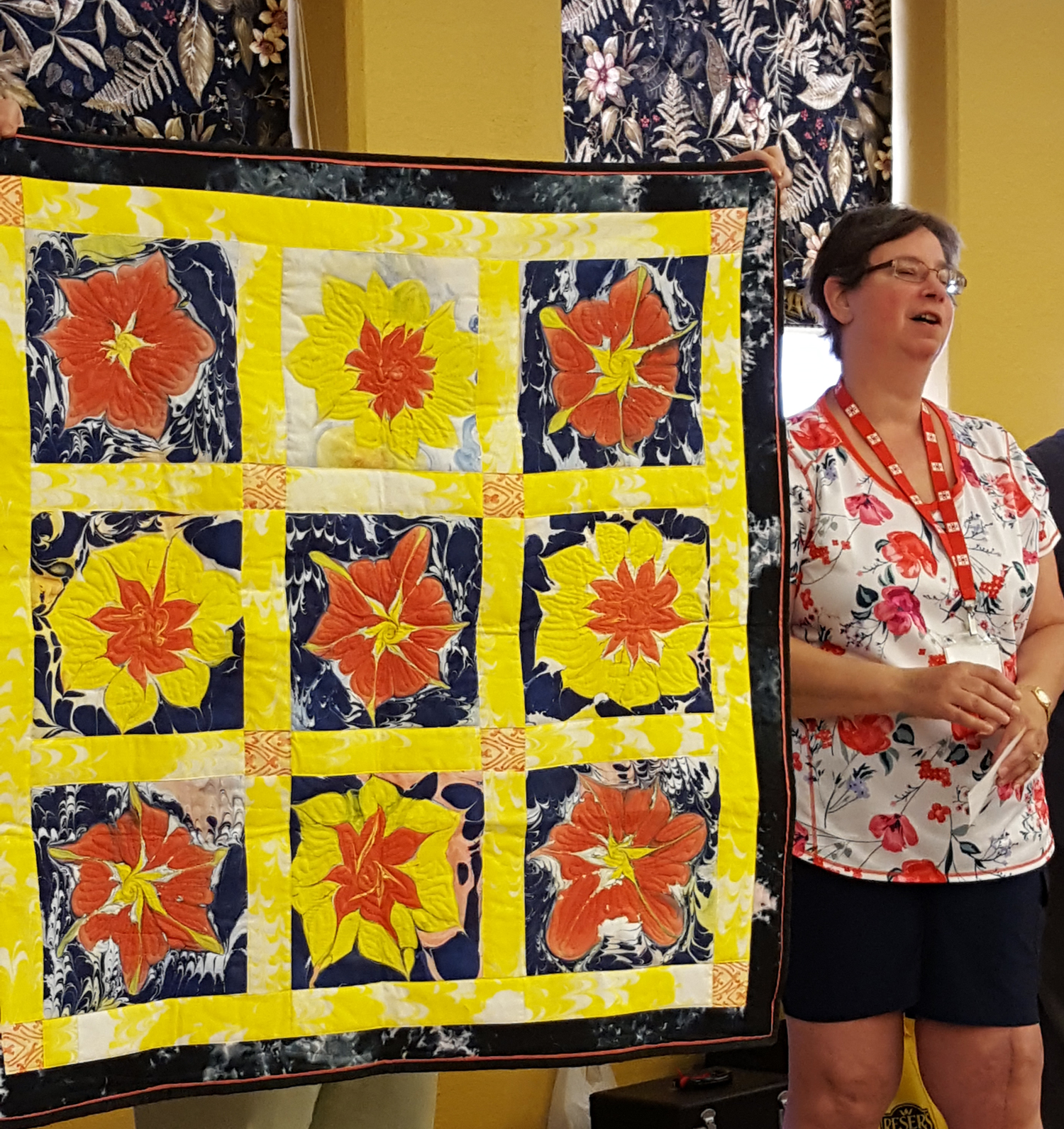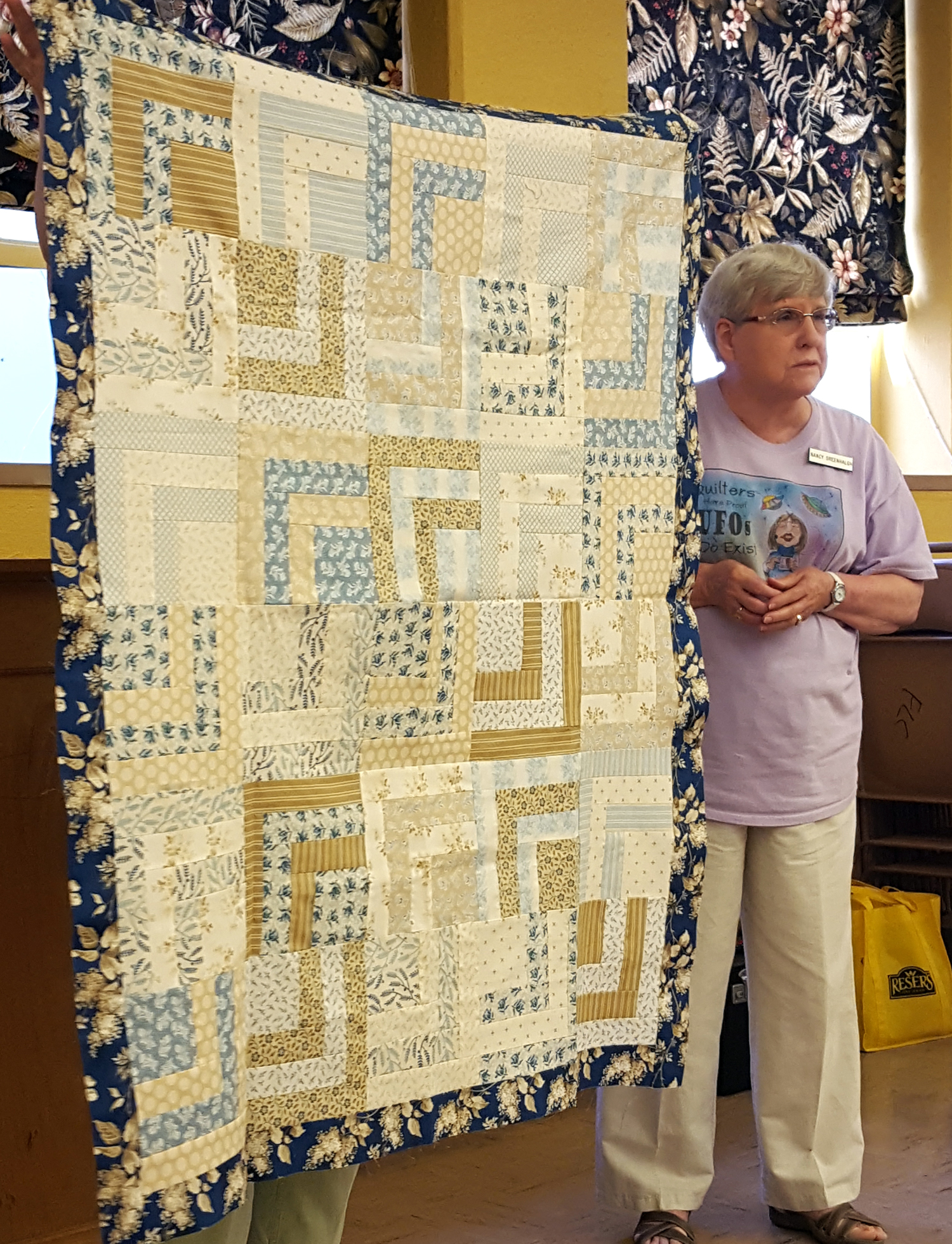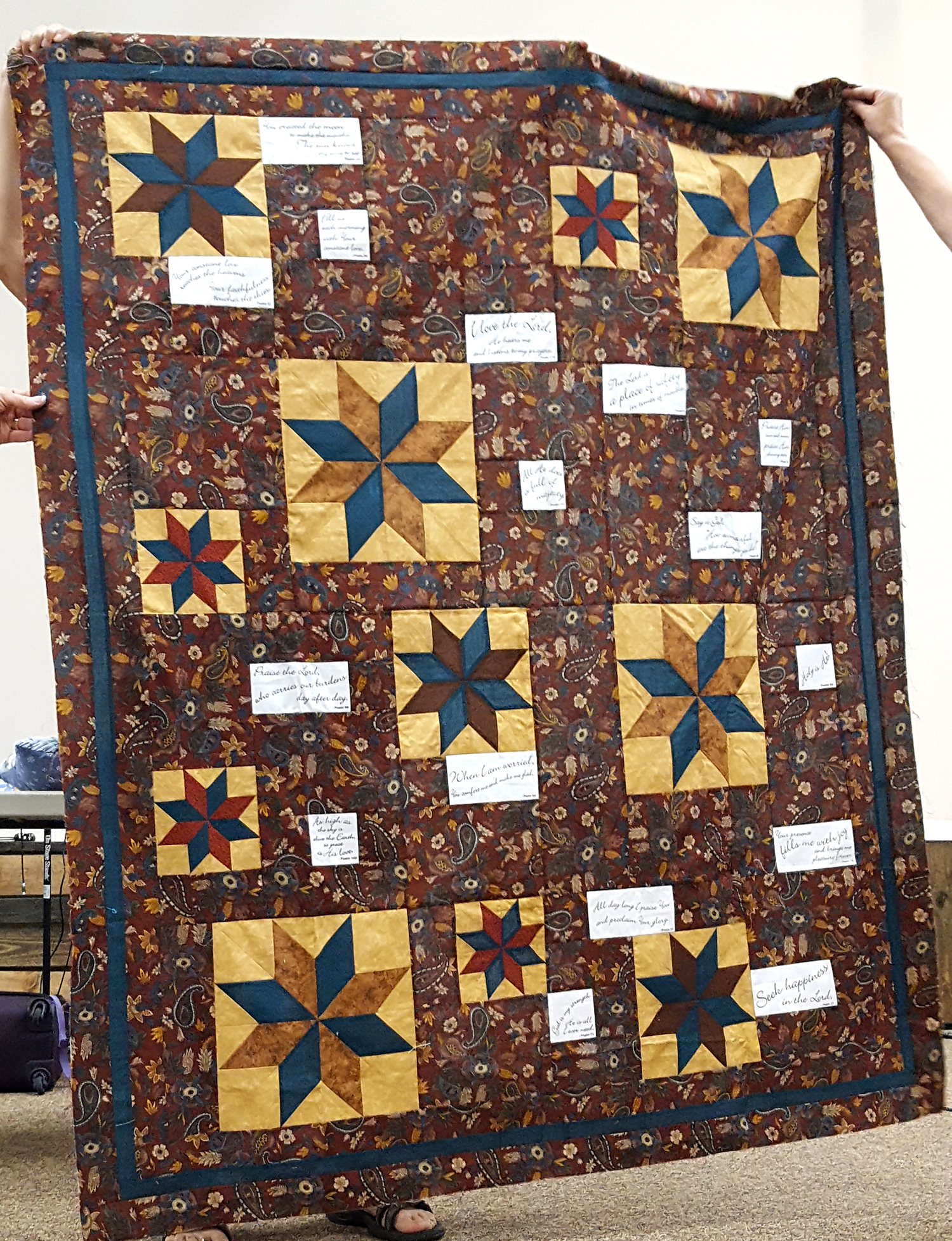 After the meeting the group enjoyed a salad lucheon provided by the Executive Board and had a delicious dessert of the beautiful 44th Anniversary Cake - complete with LeMoyne Stars and frosting resembling quilting!
Community /Gift Quilts Sew-in
Following the luncheon, many stayed to work on the kits made up by the committee. Alarge number were finished either at the sew-in or taken home and completed. Please think about picking one of these to finish up.