Our Speaker, Stephanie Brandenburg of Frond Design Studios gave us a glimpse into the world of fabric design, manufacturing and distribution. She is the first to say she is an artist, not a quilter, but she is learning - especially about such things as 1/4" seam allowances. She is known for her artistic designs, especially flowers.
When she originally was asked to design fabric she created a painting of her design - she thought that was the way everyone designed fabric. When they told her she would need additional colorways, she painted more. Then she learned about the use of pantone colors - and showed us strike-offs of one of her panels with pantone colors running down the side.
Frond Design Studios is an all women, all American company. Everyone does every job - from designing fabric, loading trucks, going to shows . . .. You can find out more about them by going to https://fronddesignstudios.com/ .
Now for the best part - pictures of everything she showed us!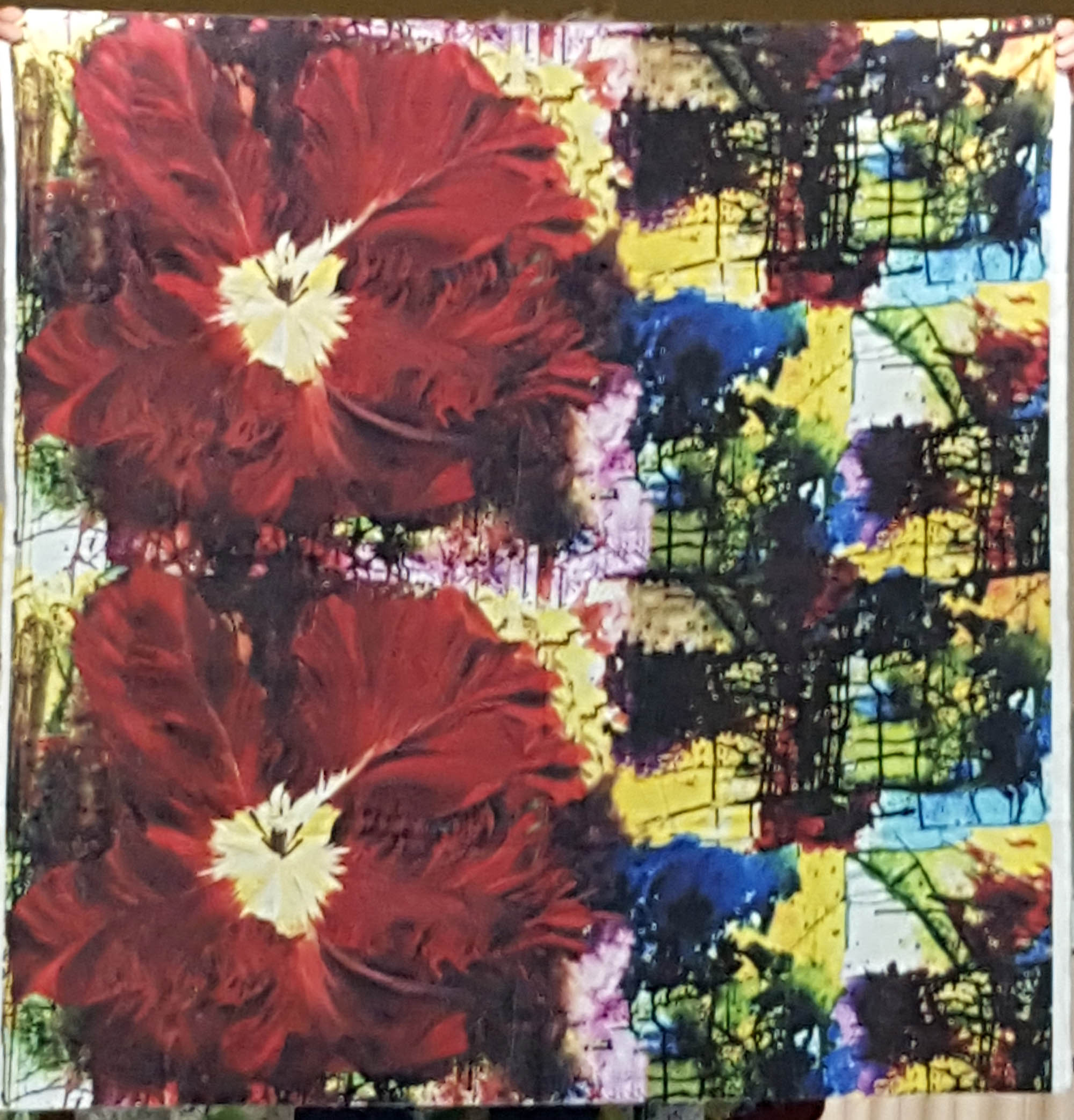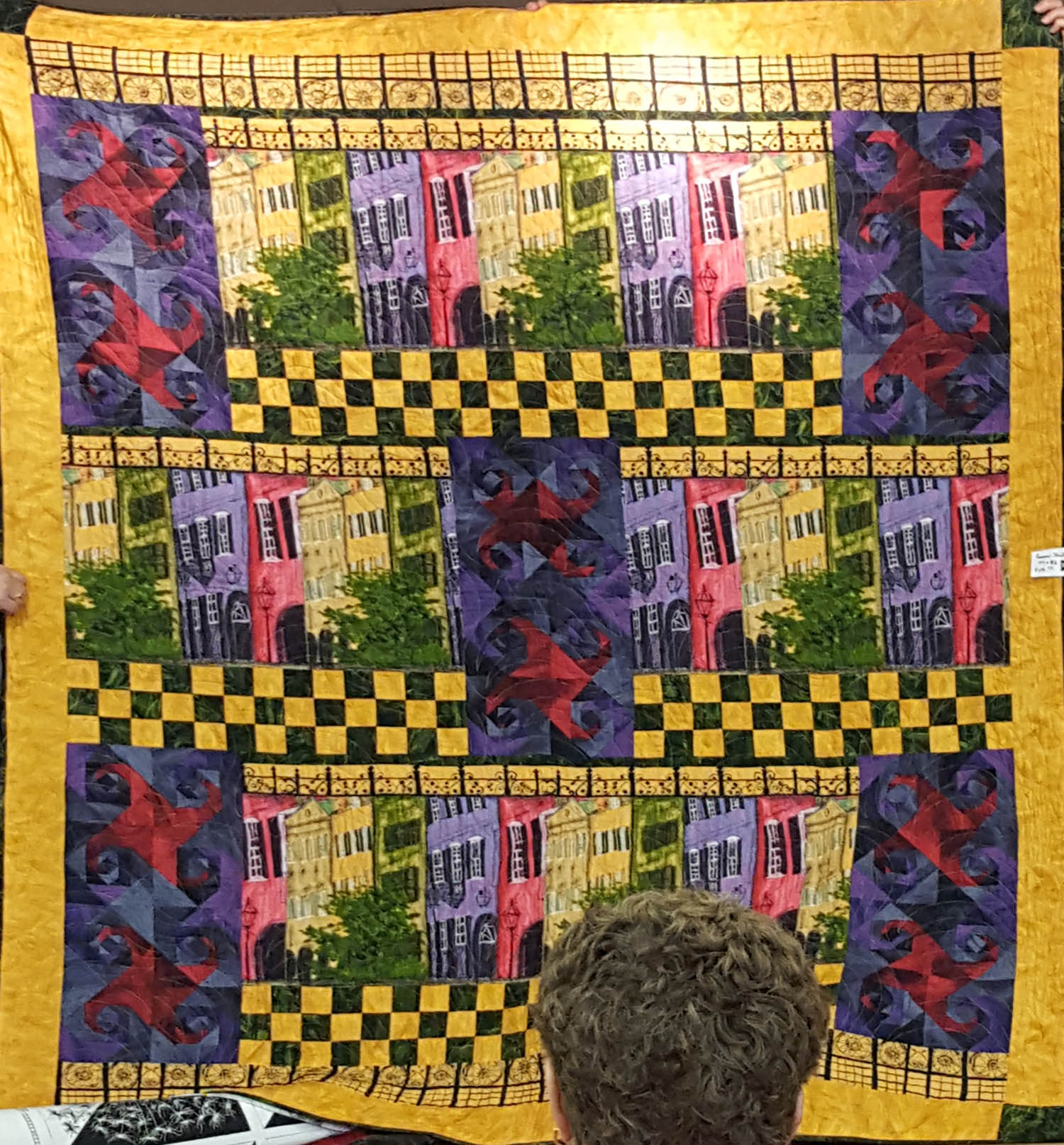 There was, of course, a meeting as well as a speaker. Annoucements were given and these can be found in the meeting minutes located on the Resources page.
Of course there was show and tell! First was the Reveal of the Mystery Quilt designed by Fun Chair Karen Tanyi. We tried to get pictures of all of them, but . . . .
Of course there was "regular" Show and Tell. We hope you have enjoyed these pictures on our Facebook page.