The meeting was opened by our President Carol Crouse.
There were reports from various officers, committee heads, fun chair, and the representative to the quilt festival. More information about the festival can be found on the website. We still need some more people to white glove for the Preview night. See the newsletter for more information and for forms needed for the various quilt entries.
Of course there was show and tell. Below is a few pictures, but see our Facebook page for all of them.
Our speaker was Jan Patek. She shared her delightful anecdotes about becoming a quilt pattern designer. She showed early quilts and described designing patterns as a way to pay for fabric. By the end of the presentation she was telling us about designing fabrics for Moda, receiving 5 yards of each fabric, and now having more fabric than she can use. I was especially interested in all the purples she now designs for Moda. Here are pictures of some of the quilt s she presented.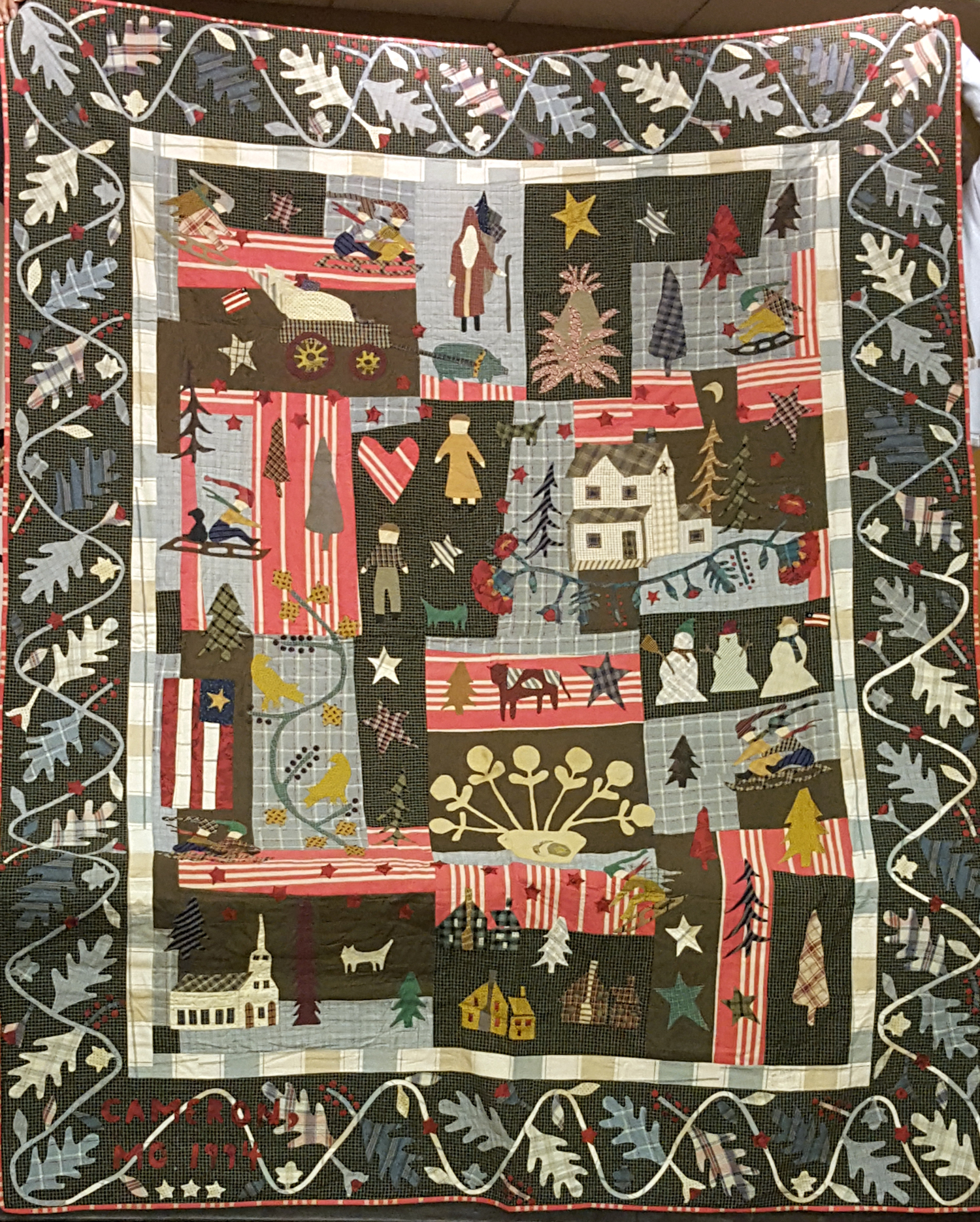 Thanks to our great quilt holders: Doris Carr, Rosemary Garten, Carol Marcks and BJ Krueger.