Our meeting started with Announcements by President Carol Crouse.
There is an elevator present in the room. If you need to use it, contact Carol Russell (cell number in directory) who usually arrives by 8:30 and she will meet you upstairs with the elevator. Access is from the front of the church where there are no steps.

There is a new retreat center in Ozark, MO that will hold about 7 guests. It is 20 miles from Springfield. More information in the minutes and on the bulletin board.

Annoucements about the Quilt Festival - our quilt show for this year. More information is on the website: https://kcrqf.com

Our guild is responsible for Preview night. Volunteers needed.

A lot of items will be for sale at the next two Guild meetings. Here's the order form. See Gretchen.

Small quilts are still needed and should be turned in by the end of March.

If you are entering a judged quilt, the entry form is different from the guild entries. See directions on the main Festival website https://kcrqf.com/festival-info/judgedquiltshow/ Carol said the first 100 quilts entered will be accepted March 1 thru April 15th.

If you are donating a small quilt for the silent auction, the form is here.

Sarah Rathjen is taking responsibility for the guild quilts that will be hung. Sarah needs two photos, measurements and a form for each entry due March 15th. "Rules" for entries can be found here.

Sarah also reported that the Nominating Committee was looking for multiple volunteers.
Of course there was show and tell - see all the pictures on our Facebook page, but here are a few teasers: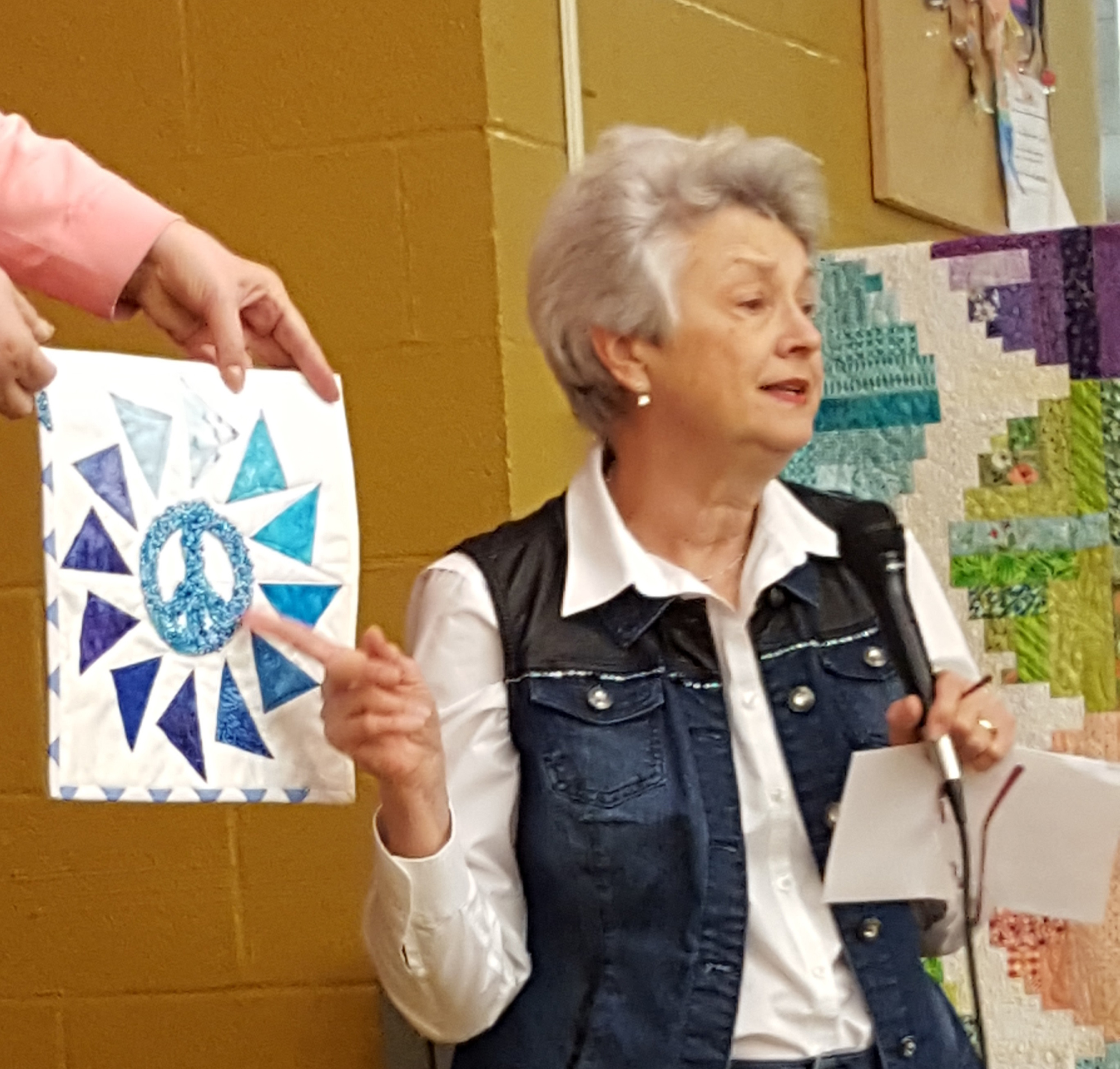 Our Speaker was Kathy Delaney. She showed quilts that she has made and told us about her journey in quilting from her humble beginning to present day.
After the meeting there was a sale of unfinished quilt tops made by Bonnie Rosen. These were donated to the guild by her family. What a bittersweet moment. Here are pictures of a few of them.