This was the end of the year for the UFO challenge - Willie McCollum won the flying needle award for having 26 of her listed UFOs finished during the year. Honourable mention went to Kerri Booth for finishing 5 of her 6 listed UFOs; Molly Huntley for 7 out of 9, and Ramona Collins for 8 out of 10. Each REPORTED finish gets one ticket in the drawing.
Nancy Greenlaugh won $50 in the drawing.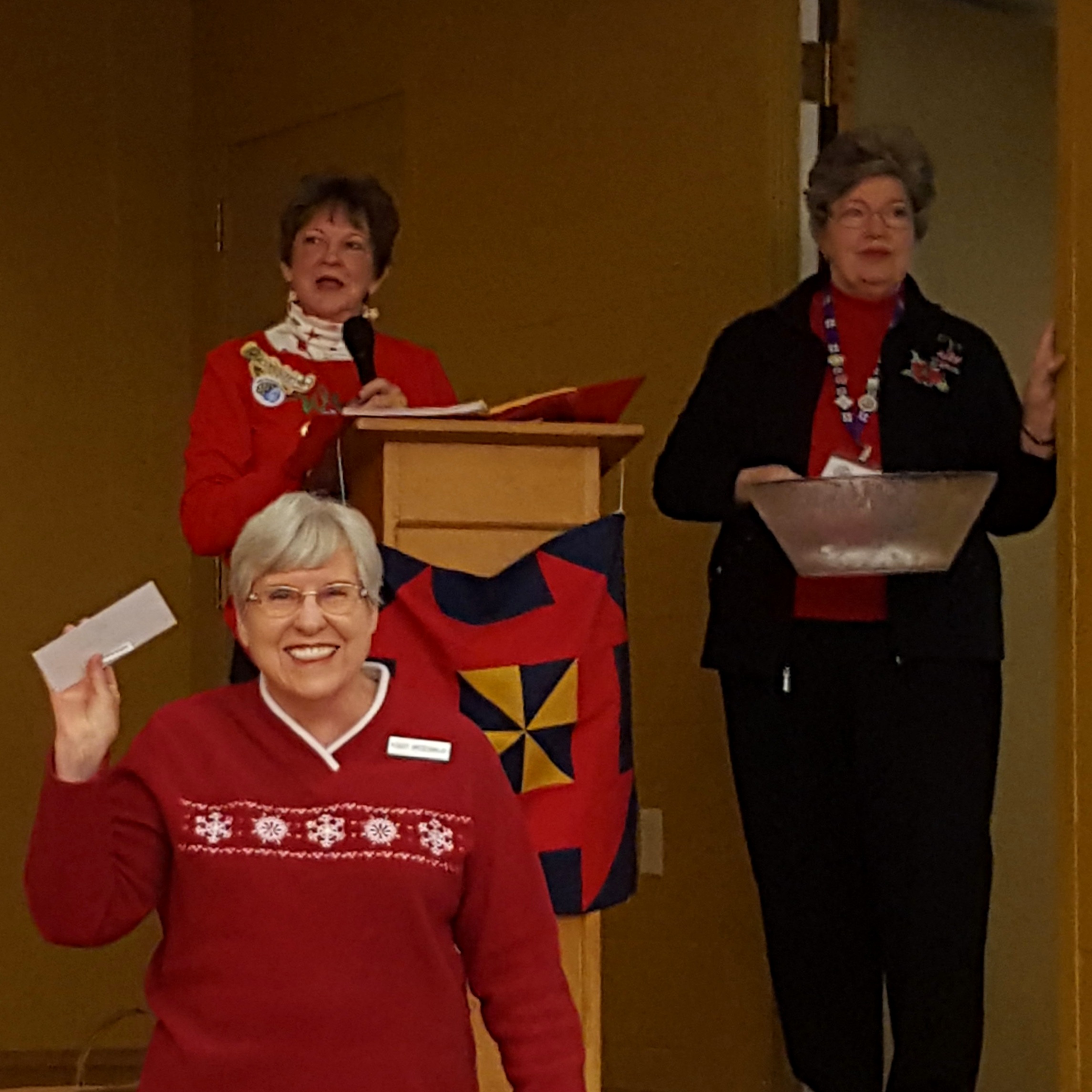 $50 award from drawing of finishedUFOs
Totals were given for yearly contributions of community quilts - 82 total quilts with another 6 to still be delived this year. They were given to:
Truman Hospital 55 crib size quilts plus 10 baby afghans - Ozanam 17 twin size quilts - Hillside Nursing Home 7 lap size quilts - Sunflower House 3 large lap quilts to be used for their February auction.
Churn Dash presentation by Candy Hargrove
Our own member Candy Hargrove presented a huge number of churn dash quilts she has made or collected. Some of them are shown below.
Christmas dinner - a catered affair
Doris Carr, member-at-large, and Farilen Coates arranged for dinner to be catered by HyVee, a turkey dinner with all the trimmings. It was enjoyed by all.
Of course there was show and tell
See our Facebook page for more pictures.
And the guild only raffle quilt went to: Lisa White !!!