We were highly entertained by out great speaker, Patricia Beaver at our meeting. What a HOOT! She can certainly tell stories. She showed a great number of quilts and entertained us with stories pertaining to them. She has pieced quilts, fussy cut quilts, embroidered and colored quilts, applique quilts all unique. She was so much fun. I highly recommend her to any guild looking for a great speaker. She may be relocating to Greater Kansas City and we would certainly welcome her to our quilting community. Please enjoy the pictures of most of her quilts, even though you can't hear the stories that go with them.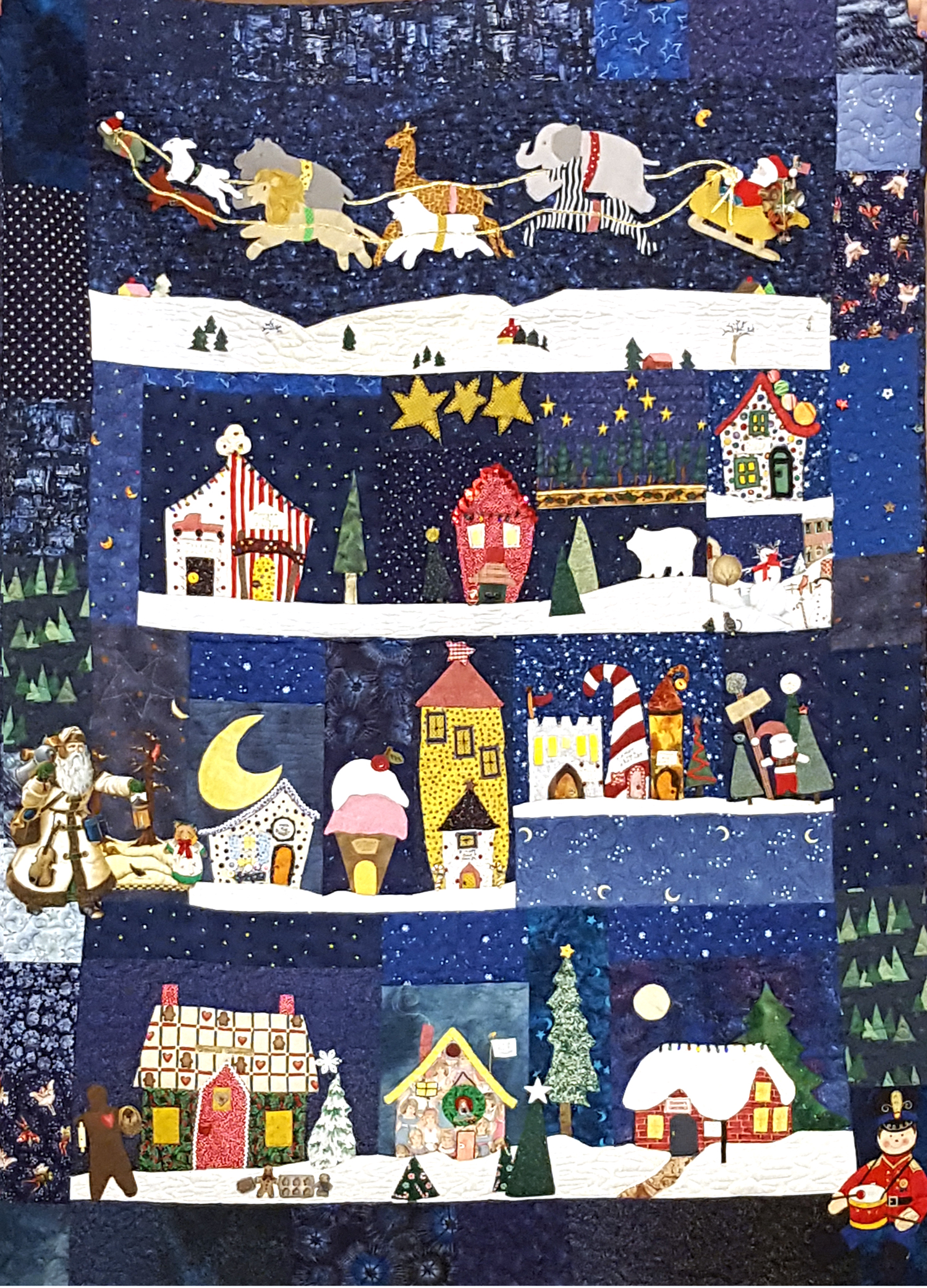 Elaine's first meeting as president
Linda's first introduction of speaker as 1st VP
Of course there was Show and Tell. Here are a few, but for all the pictures click on the Facebook link on the sidebar. Quite a few of these were UFOs or workshop projects. If you click on the pictures below they will enlarge.